Hey, Disney: 10 Bollywood actors who could be Aladdin
News broke this week that Disney is having a hard time casting the stars of its live action Aladdin. According to the Hollywood Reporter, the studio and director Guy Ritchie (yes, here is your reminder that the guy recently behind the disastrous King Arthur movie has been entrusted with a Disney classic) have been searching for "a male lead in his 20s who can act and sing ... of Middle-Eastern or Indian descent." Reportedly the obvious names of Brits Dev Patel, 27, and Riz Ahmed, 34, are among those considered for the role. But still, in months of casting call tests, no one has been chosen.
In the response heard in various forms 'round the Internet...
Yeah, DUH, guys. When Hindi-language Bollywood and other language industries combine, India in fact has the world's largest film industry, and most are what we'd consider musicals.
To nitpick briefly here, Bollywood actors do not in fact act, dance and sing — they act and dance, and the vocals are provided by "playback singers," whose tracks are then lip-synched to in the movies. A handful also sing on the side (see Quantico's Priyanka Chopra and her list of modest hits), but by and large that's the job of the playback singers. Which is probably a strategy that Disney should consider anyway. Emma Watson's vocals were autotuned to okay in Beauty and the Beast, but why wouldn't you look for the best?
But anyway, let's get back to that description of what the filmmakers are looking for: "a male lead in his 20s who can act and sing ... of Middle-Eastern or Indian descent."
"In his 20s" may be a part of the hold-up. A lot of the hot actors from Bollywood are in their 30s, as is Riz Ahmed. But I want to point out that, like the singing one, this hang-up is bullshit given that being in his mid 30s didn't stop Dan Stevens from starring in Beauty and the Beast.
Now, I also totally get the argument that Middle Eastern descent should be preferred if they're trying to stick close to Disney's 1992 animated version, which is set in the fictional but ostensibly Arabian city of Agrabah. But to add a few layers of complication, Disney already added Indian elements — Jasmine's pet is a tiger named Rajah, for one — and the original folk tale character Aladdin (which is actually pronounced more like Paula Deen sans P than Uh-lad-din) is Chinese. Yes, really. That's literally the first line in his story, which also actually wasn't in the Arabic Arabian Nights tales, instead added later during translation. And let's all agree looking for someone of Middle-Eastern OR Indian descent is better than Steve from Full House, who did the voice for the animated version.
All I know is that I, a noted Bollywood fan, could easily think of plenty of Indian actors who could fill the role. Herewith is a list of Bollywood actors — read: no Zayn Malik — in their 20s and 30s; I excluded the many fine ones in their 40s (sorry, Hrithik Roshan) and 50s (admit your age, all you Khans), who are all left wishing this opportunity had come along 10 or 20 years ago.
Varun Dhawan
Dhawan, 30, was the first actor who sprang to mind for me. He's a total ham, which I think would make him tongue-in-cheek perfect for the role of the mischievous street rat. He has appeared in a series of hit hammy rom-coms and the kinda bizarre buddy cop flick Dishoom, which was set nondescriptly in the Middle East.
Tiger Shroff
Full disclosure: I have not seen one of the three movies starring Shroff, 27. But I follow enough to know the son of veteran actor Jackie Shroff (who has probably never turned down a role in his life) is one of Bollywood's newcomers of the moment, probably helped by his insane abs and martial arts skills. Pretty sure he can handle evading authorities in Agrabah.
Fawad Khan
I initially thought "nah, too hunky" about this Pakistani heartthrob. Can you believe that? I don't know how to explain away my momentary lapse in sanity. Because also in his favor are the facts that Khan, 35, has already played a prince in Disney's Khoobsurat (seriously, you cannot watch it and not fall in love with him) and is also a singer. And, you know, a very beautiful human being. Whoooo.
Ayushmann Khurrana
Another actor who can definitely sing is Khurrana, 32. Aside from being more relatable and less over the top than most Bollywood actors, he's got a pretty round resume. Before his off-beat Bollywood debut in Vicky Donor, about sperm donation, he was a reality TV star, TV host, DJ and MTV India VJ.
Sushant Singh Rajput
The 31-year-old isn't flashy and kind of flies under the radar, which is why he didn't immediately pop to mind. But the more I think about it, the more I think I've never seen him give a bad performance, even if the movie around him needed work (looking at you, overly long M.S. Dhoni biopic). I think he could be molded into just what Disney needs for Aladdin.
Shahid Kapoor
Tampans may remember Kapoor, 36, from his IIFA hosting stint here in 2014. His credits range from the dark (Hamlet adaptation Haider) to the romantic (Jab We Met) to comedic (Chup Chup Ke) and a few hilariously awful (R... Rajkumar, Phata Poster Nikhla Hero). But he's especially known for his dancing skills, which could be a plus.
Ranveer Singh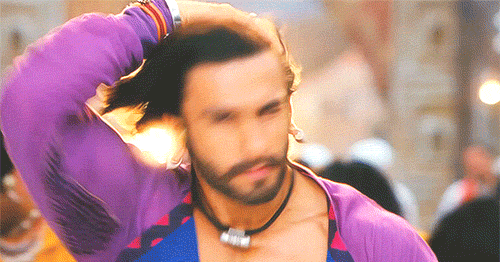 Tampans may also remember this guy from IIFA not because he was a host or anything but because he rode around Ray Jay on a motorcycle while wearing a crazy jacket, which was actually pretty tame for Ranveer Singh. I almost hesitate to include Singh, 32, on this list not because he doesn't have the chops — see especially Ram-Leela and Bajirao Mastani — but because his personality is kinda overwhelming when Disney is likely looking for a more moldable star. His overwhelmingness defines him.
Ranbir Kapoor
Kapoor is another one of those that has a playful style that I think could translate well to Aladdin's personality. Even at 34, Kapoor seems to specialize in playing 20-somethings who need to grow up, so I think it wouldn't be a stretch at all. We'll keep an eye on his movie Jagga Jasoos, releasing this weekend.
Imran Khan
I may be one of the few people who genuinely loves Khan, 34. But I find him thoroughly adorable, especially in Jaane Tu... Ya Jaane Na and Mere Brother Ki Dulhan. He's taken a break from movies in recent years, but a role in Hollywood's Aladdin could be just what he, actually an American born to Indian parents, needs to get back into the swing of things.
Riteish Deshmukh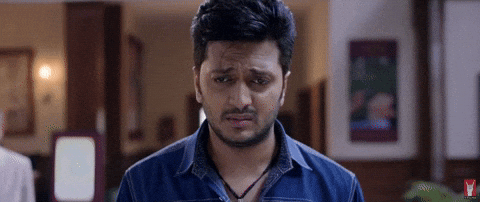 This is less a plea for Deshmukh, 38, to play Aladdin and more a casual reminder that he played a modern-day version of the character in the terrible 2009 movie Aladin. Just thought you'd like to know Bollywood has in fact done the Aladdin thing at least once.