Hey, Disney: 9 Bollywood actresses who could play Jasmine
News broke this week that Disney is having a hard time casting the stars of its live action Aladdin. According to the Hollywood Reporter, the studio and director Guy Ritchie (yes, here is your reminder that the guy recently behind the disastrous King Arthur movie has been entrusted with a Disney classic) have been searching for "a male lead in his 20s who can act and sing ... of Middle-Eastern or Indian descent." Reportedly the obvious names of Brits Dev Patel and Riz Ahmed are among those considered for the role. But still, in months of casting call tests, no one has been chosen. I had a few suggestions from Bollywood.
Also according to THR, the case is not quite so dire for Jasmine: "Sources say the studio is eyeing Power Rangers actress Naomi Scott, 24, or Indian actress Tara Sutaria, 21, to play Jasmine, but can't lock the deal until the male lead has been selected since chemistry is so important to the story." Nothing against Scott, whose mother is of Indian descent via Africa, and I'm sure she was fine in Power Rangers (lol), but Sutaria probably has her hands-down beat. Sutaria rose to fame on a singing competition and is a Disney Channel India star of adaptations of The Suite Life of Zack and Cody and Good Luck Charlie. And she also looks like she's about 12, which could also be a major factor in casting a male lead alongside her. Even Dev Patel, 27, looks old compared to Sutaria.
One of the reasons for this is probably that Jasmine is supposed to be about 15. But then again, is no one uncomfortable in 2017 with a movie pushing a girl to get married before she turns 16? Disney would be totally right to toss that in its update. That's something Disney added anyway; in the original tale, Princess Badroulbadour (that's who we know as Jasmine) is promised to Aladdin because he dazzles her father, the sultan of a Chinese province, with jewels and then is instead set to marry someone else before Aladdin intervenes.
But I digress. The point here is that Jasmine doesn't have to be 15. Emma Watson a.k.a. this year's hit Belle is 27 and Dan Stevens is 34. Judging by those two, any Jasmine also doesn't have to sing all that fabulously. So while I think Sutaria is probably going to be fine, I also think it'd be a fine idea to cast someone older.
So in the spirit of 10 Bollywood actors who could be Aladdin, here are 9 Bollywood actresses in their 20s and 30s who could be Jasmine.
Sonam Kapoor
Fashionista Kapoor, 32, just strikes me as the right type of attitude. She is often accused of being shallow, but she has played it to her advantage before in 2010's Aisha, an adaptation of Emma in the vein of Clueless. She also played a princess in 2015's Prem Ratan Dhan Payo and just today fired back at Indian media who were all but planning her wedding. Ain't nobody gonna marry Sonam off without her say-so.
Deepika Padukone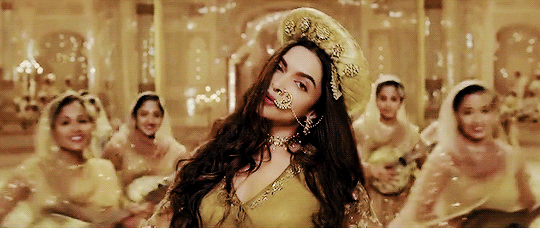 One of the top actresses in Bollywood, Padukone, 31, could play anything she damn well pleases, with style. See especially roles as a headstrong Rajput princess in period drama Bajirao Mastani and a headstrong Juliet-inspired character in Ram-Leela. She also recently made her Hollywood debut in Vin Diesel's entourage in xXx: Return of Xander Cage, so you can take her crossover appeal to the bank.
Priyanka Chopra
Speaking of crossover appeal, plenty of people would love to see the Quantico star and former Miss World, 34, as Jasmine. I can't say I would, but I get it. Chopra also played Padukone's royal rival of sorts in Bajirao Mastani and is a singer — remember her song with Pitbull??!? — on the side.
Parineeti Chopra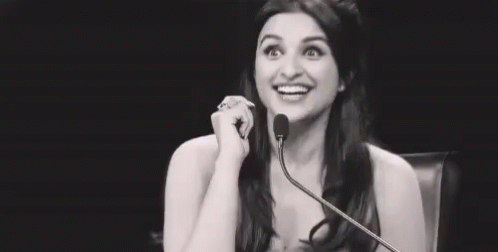 Speaking of Chopras, that Chopra's younger cousin Parineeti, 28, is also a Bollywood actress who would make a fine Jasmine. She brings a ton of wide-eyed energy to pretty much everything she's in and also made her singing debut this year with a track from Meri Pyaari Bindu.
Sonakshi Sinha
The attitude is mostly what brought Sinha, 30, to mind. She's definitely got a whole lotta 'tude of various sorts. She's most often seen in action-comedies like her debut, Dabangg, but princess material? Probs. She has also sung a few songs for films in recent years.
Anushka Sharma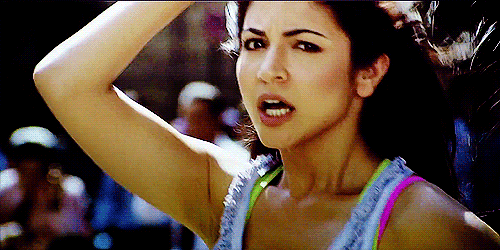 Sharma, 29, initially debuted in Bollywood with a series of bubbly roles. She has greatly expanded in recent years, including a turn as producer and star of the violent NH10. If you're looking for a bubbly princess who could also be self-rescuing, Anushka is your gal.
Mahira Khan
Khan, 32, is one of Pakistan's most popular actresses and recently made her Bollywood debut in Raees. Amid India-Pakistan tensions, her presence in the film was fraught with controversy, but exactly 0 of that is her fault. She's also set to debut as a singer in her next Pakistani film, Verna.
Shraddha Kapoor
Kapoor, 30, has one of the more solid rosters of playback tracks on this list, including several for the 2016 film Rock On 2, which is about a band. So she definitely has some singing chops.
Alia Bhatt
Bhatt, 24, is a little like the Ariana Grande of Bollywood starlets. All right but also pretty vanilla when you just want some personality. To her credit, she's tackled a couple of tough roles in recent years (a kidnapped girl in 2014's Highway, a migrant laborer taken by a drug cartel in 2016's Udta Punjab) along with run-of-the-mill rom-coms. She also has a handful of playback credits.